COTERMINOUS
Sterling silver, cast in place steel, fuschite. March 2013. Photo by Jaime Barosso
Each physical encounter we have shapes how we understand the world. Constantly we are adapting to changes in awareness of our environment and ourselves. We create memories through touch; growing as one with our surroundings and physically absorbing their attributes. Objects and environment are no longer outside of us, but are digested and reconstituted as one component of the greater entity of self.
SOUVENIR
cast bronze, forged steel, cement, resin. April 2013.
Souvenir references the innate human desire to 'take a part of a place with you', to make tangible what is not in order to retain a valuable experience, place or feeling. Ripped from the ground and sported around, does this object truly capture the vibrancy of it's original environment? Or does it wilt lifelessly in it's new existence as a trophy of things seen and done; charm on a bracelet for the human ego
GOLD CARD MEMBER
Bronze, Alexandrite. Cast. November 2011
THE CAVES
Sterling silver, cement, amethyst, cubic zirconia, glass, steel epoxy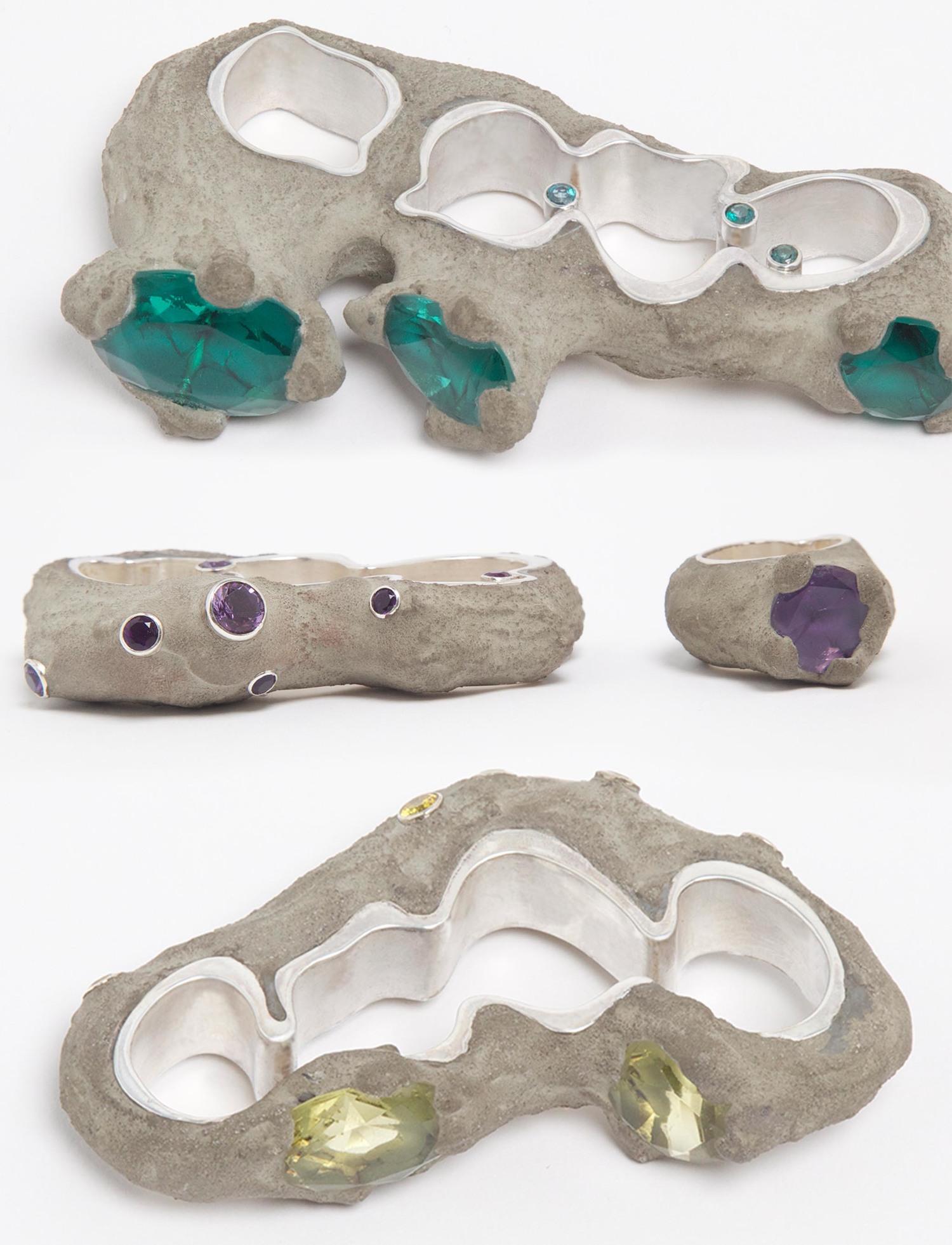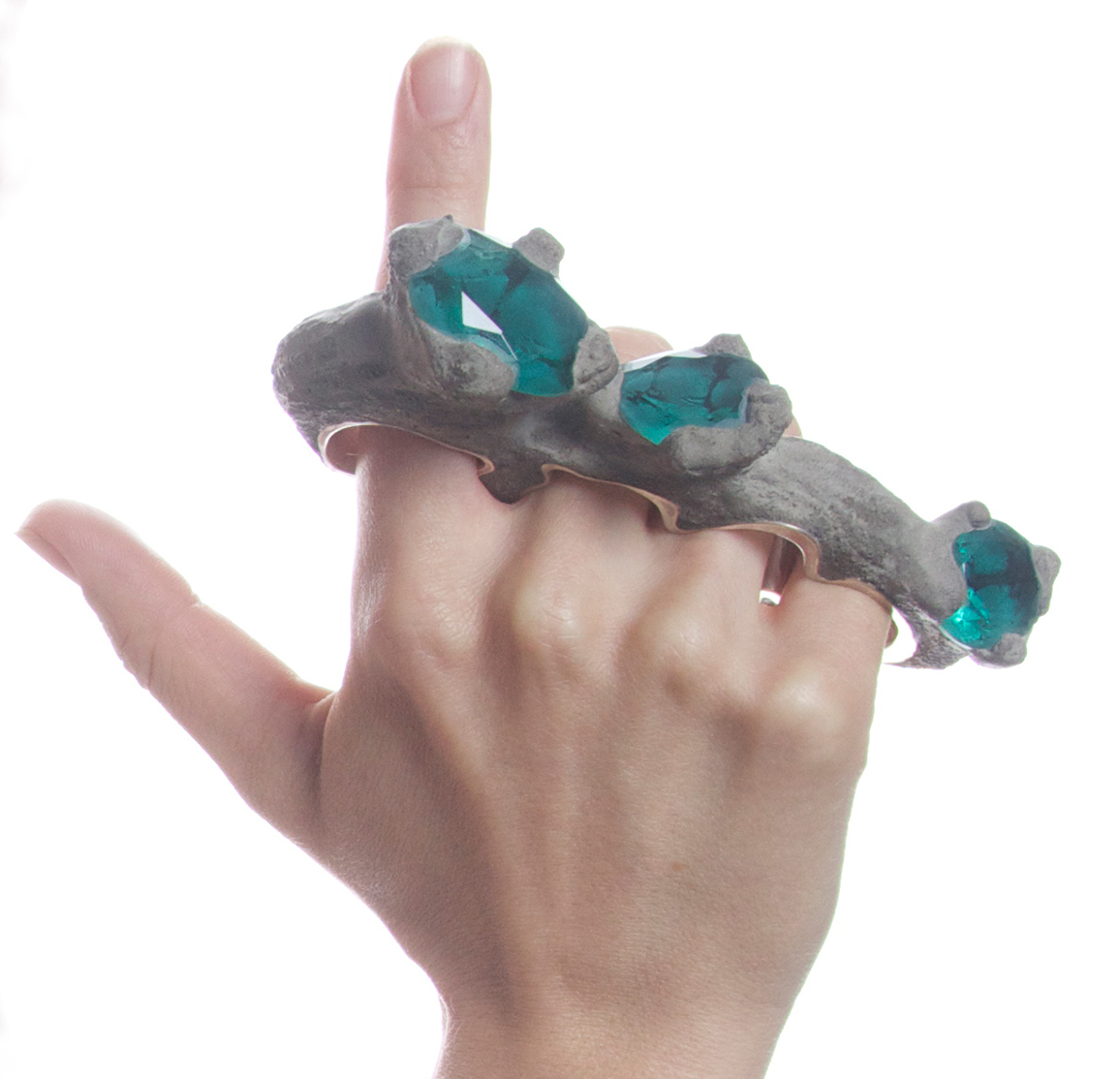 Inspired by the philosophical fable, The Allegory of the Cave, in which Plato explains how we define reality in terms of what we experience with their own sensations, when beyond the constrains of the conceptual caves we live in, there lies a much broader world of ideas. Sparkling interior details satisfy the wearer's notion of their perfect reality, however the constriction of the fingers prevents them from enjoying the true gems the exterior has to offer.